2559 40th Avenue
San Francisco, California 94116
Ph: 415.731.6161
San Francisco
St. Gabriel
Roman Catholic Church
Our vision: "to continue to build a welcoming community
that grows in faith and service"
Parish news
Parish activities this month
Each month, Father Tom Hamilton summarizes church activities and events with his letter to the parish.
Masses and Sunday School schedule
View our schedule of Masses, our communal reconcilation services and parish Sunday school classes for ages 4-5 and up. Learn about our children's religious education programs.
St. Gabriel now has Online Giving!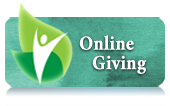 Contact us to receive information about church events and news!
Ministries and organizations

The Pastoral Staff and Pastoral Council serve the church and community of St. Gabriel. Our Pastoral Staff meets weekly to collaboratively implement the parish mission statement. Our Pastoral Council and various ministries provide a wide range of guidance and activities for the church community. To learn more about the leadership of St. Gabriel, our mission and ministries, click on the image and share with us, our mission of faith.
Sacramental preparation

To learn more about Sacramental preparation and instruction, including Baptism, Reconciliation, Eucharist and Confirmation, click on the image.
Rite of Christian Initiation of Adults

RCIA is designed for adults desiring full initiation into the Church: Baptism, Confirmation and Eurcharist. Click on the image to learn about our programs.
If you are seeking specific information about the parish, we hope you find it here. If you are exploring and wondering about communities, parishes or houses of worship, welcome to our site. You are always welcome in our lovely Church on 40th Avenue between Ulloa and Vicente, in San Francisco, California.